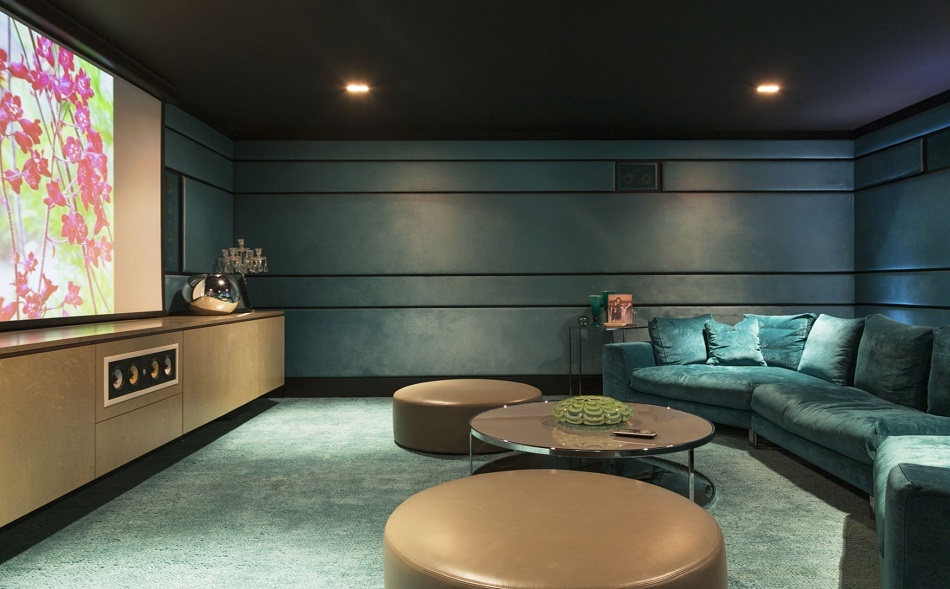 Changing and upgrading aspects of your home doesn't mean you always have to be practical. Heck, it's your right to have a bit of fun! You've updated the paint palette throughout the rooms, switched out the countertops for improved durability, and livened up the bathrooms so that they don't look like they're from the 1920's anymore. Now it's time to make some fun changes for you, your housemates, and your guests to enjoy.
What are some awesome and cool options to consider? We're glad you asked and we're here to provide. Keep on reading to learn about some out-of-the-box ideas that you, too, can incorporate into your home.
At-Home Cafe
Purchasing a coffee system may pose an expensive investment, but if you love the caffeinated beverage, the money will not go to waste. Go big or go home! Choose a high-class invention that will cover you in every barista twist and turn – you know, one that offers the choice of espresso, cappuccino, latte, macchiato, and good old fashioned regular coffee.
Don't worry about space, these nifty little machines don't take up the entire counter. But if you want to make it look even fancier, grab yourself a stationary cart and position it accordingly. Place the coffee system on top and organize the space so that cups, spoons, and all the other necessities are easily accessible.
At-Home Movie Theater
Stay at home and be comfortable in your favorite pair of PJ's and slippers while you watch a movie. Why? Because nothing beats curling up with a blanket and actually getting to choose the film you're about to watch, out of hundreds of thousands of options.
If you have some extra space in the basement, an at-home movie theater will fit perfectly. Be sure to purchase the right receiver, the perfect sound system, and the correct viewing screen. All that's left to do is grab your favorite snacks from the pantry and best go-to drink from the refrigerator.
Pizza Oven
Nothing is better than warm weather, hot pizza, and cool drinks. Are we right? We would say so. Just imagine yourself outside by the pool, taking in the summer sun, eating a delicious slice of pepperoni pizza. The scene is a vision – and now you're wishing that was reality and not just something painted up in your mind by our writing.
But it can be real life! You can order it through your local pizzeria or you can one-up the rest of the town and install your personal pizza oven in the backyard. Add some countertops and a clean up station across the way and install a mini fridge underneath the sink. The ultimate setup for any living situation, meant for kids and adults of all ages to enjoy.
Outdoor Fire Pit
We can already smell it, the fresh scent of wood burning with marshmallows and melted chocolate sneaking inside our nostrils. Did anybody say s'mores?
An outdoor fire pit is one of the greatest inventions of all time. It'll keep you warm throughout the chilly months, allowing you to take in some fresh air and gaze upon some awesome stars up in the sky. While you're at it, a sweet treat like graham crackers, marshmallows, and Hershey's chocolate will do you good. Pair it with some hot chocolate or fresh apple cider for the full effect. And make sure you have enough patio furniture so that everyone can join in on the fun, because believe us, you'll have a lot of willing participants to indulge in this fall favorite activity.
The kids alone will likely be trampling over one another to get the first bite!
Content provided by:
Karl Kennedy
Author of ProjectorTop.com
**************************************************************************************************************************
Having been in Real Estate for nearly 19 years, I have seen over and over again how our homes are our sanctuary, our peace of mind and place to relax.  When we invest into our home to make it what we enjoy, it becomes the place we want to come home to.
Need help with finding your dream home or looking to list your property, please contact me to interview with you.
Thank you,
Nick Johnson, Realtor Coldwell Banker | Global Luxury Pacific Heights
CaDRE#01419663